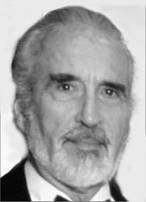 CHRISTOPHER LEE
The legendary star of hundreds of films is one of the most respected and honoured actors in today's film industry. With a career spanning half a century, Mr. Lee is currently at the height of his popularity with important roles in Peter Jackson's The Lord of the Rings trilogy; George Lucas' new Star Wars trilogy and films for Tim Burton such as Sleepy Hollow and Charlie and the Chocolate Factory. Mr. Lee and his good friend Peter Cushing established cinematic history with their numerous co-starring roles in the Hammer horror films. Mr. Lee's interpretation of Dracula remains one of the signature achievements in the horror film genre. However, his talents far exceed that genre. Mr. Lee has worked in virtually every type of film and for many legendary directors. He will be relating the stories behind the making of some of many of his films in columns he will regularly contribute to Cinema Retro. In June 2009, Christopher Lee became known officially as Sir Christopher Lee, following the knighthood appointed him by Queen Elizabeth. The entire staff is honoured to share our masthead with this living legend.
For the latest on Mr. Lee's activities, visit his official web site at - http://www.christopherleeweb.com/
---
---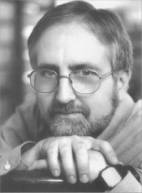 RAYMOND BENSON
Raymond Benson is the author of the James Bond novels The Man With the Red Tattoo, Never Dream of Dying, DoubleShot, High Time To Kill, The Facts of Death, and Zero Minus Ten, as well as the novelizations of the films Die Another Day, The World is Not Enough, and Tomorrow Never Dies. His Bond short stories have been published in Playboy and TV Guide magazines. He is also the author of the suspense novels, Face Blind and Evil Hours, and the non-fiction books The Pocket Essentials Guide to Jethro Tull and The James Bond Bedside Companion (the latter was nominated for an Edgar Allan Poe Award for Best Biographical/Critical Work in 1984). Raymond also has extensive experience directing stage plays, composing music, and designing and writing adventure computer games. He currently teaches Film Studies at William R. Harper College in Palantine, Illinois. He is married, has one son, and is based in the Chicago area. www.raymondbenson.com
---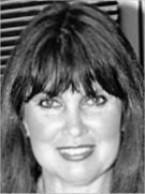 CAROLINE MUNRO
Caroline made her first impression on the public by being proclaimed "Face of the Year" by Britain's 'The Evening News'. At the tender age of sixteen, she embarked on a recording career and has worked with such legendary musicians as Eric Clapton, Ginger Baker and Adam Ant. Her appearance on a calendar for Lamb's Navy Rum caused a sensation in Britain and helped ensure the success of her budding film career. Over the years, she has risen to the top ranks of 'glamour girls' of the British cinema with an active fan club and numerous web sites devoted to her career. Her films include Dracula 72 A.D., The Golden Voyage of Sinbad', At The Earth's Core', Captain Kronos: Vampire Hunter, The Dr.Phibes films and the 1977 James Bond blockbuster The Spy Who Loved Me. She has co-starred with such acting giants as Christopher Lee, Richard Widmark, Peter Cushing, Vincent Price and Roger Moore. Caroline will relive the making of her films - both the classics and a few she would prefer to forget - in her regular column for Cinema retro.
---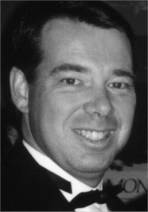 LEE PFEIFFER
Lee is the author/co-author of numerous books about the cinema including The Complete Idiot's Guide to Classic Movies 1915-1969, The Great Fox War Movies, The Essential James Bond, The Films of Clint Eastwood, The Films of Harrison Ford, The John Wayne Scrapbook, The Ultimate Clint Eastwood Trivia Book, True Grits, The Films of Tom Hanks, The Incredible World of OO7 and The Official Andy Griffith Scrapbook. He has discussed the cinema on countless TV and radio programmes, including 'The Howard Stern Show', 'Geraldo Rivera' and the popular British show 'Good Morning'. He also co-produced the acclaimed documentaries The Making of Goldfinger, The Making of Thunderball and the Inside Dr. Stranglelove for DVD release, as well as the audio commentary track with director Sidney Lumet for The Verdict. He also created and hosts the acclaimed 'Let's Bond in Britain' tours of James Bond film locations, has been employed as a consultant for both Christie's, and the official James Bond conventions in America. In addition to teaching classic film courses at NYU, Lee also holds film events at New York's legendary club for the arts, The Players. He resides in New Jersey, where he enthusiastically ignores making household repairs so he can indulge in his passion for classic movies.
---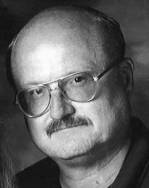 JON HEITLAND
Jon Heitland is the author of The Man From U.N.C.L.E. Book: The Behind the Scenes Story of a Television Classic (St Martin's Press). An Iowa-based attorney who specializes in worker's compensation, Jon is also a screenwriter and documentary producer. He is presently preparing a major documentary about the history of The Man From U.N.C.L.E.
.
.
---
DAVE WORRALL, a lifelong student of the international cinema, has appeared (and worked on) numerous TV and radio programmes for Home Box Office, BBC, Fox Television, Carlton TV, The History Channel, ITV and Thames Television (with Jonathan Ross). He has also been employed by; Corgi Toys, Eon Productions (the Bond film makers), The National Motor Museum, MGM/UA Home Video and Vodaphone, for his vast knowledge of the OO7 phenomenon. He is the publisher and author of The Most Famous Car in the World: the Complete History of the James Bond Aston Martin DB5, The James Bond Die-casts of Corgi, and co-author (with Lee Pfeiffer) of The Essential James Bond (for Macmillan), an official reference guide to the series that has sold over 250,000 copies to date. Dave is also the publisher of 'The James Bond Collector's Club' magazine, co-published (and designed) the book James Bond's London, and worked as UK Field Producer on the James Bond DVD documentary films currently on sale around the world. An aficionado of the films of Clint Eastwood, Sergio Leone and Hammer Horror, Dave resides on the edge of The New Forest where he takes a fiendish delight in having turned a childhood obsession for films into a career. He recently co-authored The Great Fox War Movies with his Cinema Retro co-founder Lee Pfeiffer. Click on 'history' at www.bondbooks.biz for further information.
---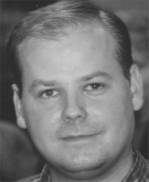 GARETH OWEN
Gareth Owen graduated from the University of Wales in 1994 with an honours degree in Applied Physics and Electronics…. And then joined the film industry! Since '94 he has run his own production company, and now heads Sir Roger Moore's office based at the world-famous Pinewood Studios in England. Gareth has also written five books, and contributes to periodicals such as British Film & TV Production Magazine, British Cinematographer, Hotdog, and other film-related publications. Since 2001 he has served as CEO for The Lunch Club - the media industry networking organisation - is a founder member of the UK Association of Celebrity Assistants, a Member of BAFTA, and sits on the fundraising committee of the Cinema And Television Benevolent Fund.
---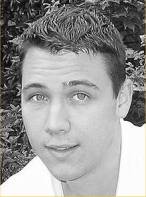 MATTHEW FIELD
Matthew Field is an author and journalist. He has gained wide experience from interviewing a variety of stars and film related personnel, including Donald Sutherland, Mark Whalberg and Sir Michael Caine for his first book The Making of The Italian Job. Matthew was also the author and director of special features for the Paramount DVD release of The Italian Job and Zulu and is currently writing The Man Who Came To Play the authorized biography of Academy Award Winning film producer, Michael Deeley. His second book, Michael Caine: You're A Big Man was published in October 2003. Matthew's recent work has also been published in Esquire magazine, Hotdog, DVD Review, MiniWorld and The Sunday Express. While studying for a BA HONS degree in 'Screenwriting for Film and Television', at Bournemouth University, Matthew keeps busy as a director of Livonia Productions Ltd. based near his home in Dorset.
---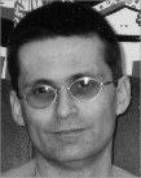 TIM GREAVES
Tim began his love affair with cinema (and James Bond in particular) after seeing DIAMONDS ARE FOREVER in 1971. A decade later he was publishing his own regular 007 journals and went on to write extensively for the publications of the James Bond International Fan Club & Archive. Diversifying over the years, his interviews and articles - which bear a keen slant towards exploitation and horror cinema of the 1960s and 1970s - have appeared in magazines around the globe, among them "Little Shoppe of Horrors", "Bizarre", "Uncut", "Draculina", "Samhain", "Divinity" and "Femme Fatales" (on which he served a term as British Correspondent). During the 1990s Tim self-financed a number of now out of print but eagerly sought-after publications dedicated to some of his favourite actresses from exploitation cinema. His most recent self-publication, "The Bond Women: 007 Style" (an extensive reference work detailing over 250 actresses who worked on the James Bond film series) appeared in 2002, leading to an invite to assume the role of Editorial Consultant on John Cork and Maryam d'Abo's recent 007 volume "Bond Girls Are Forever". Other noteworthy publications Tim has contributed to significantly include "Ten Years of Terror: British Horror Films of the 1970s" and "Flesh and Blood", and he wrote numerous reviews for "DVD Delirium" Volumes 1 and 2. His first novel, "Vampyres", based on - what else? - a 1970s horror film of the same name, was published in 2001. The novel's enthusiastic reception engendered a commission from the film's producer and director (Brian Smedley-Aston and José Larraz respectively) to pen the screenplay for a belated sequel. Recently completed, it's anticipated that the film will go into production during 2004. Tim is now looking forward to bringing to the pages of "Cinema Retro" his passion and expansive knowledge of films (and the actresses who decorated them) from the 60s through the 70s.
---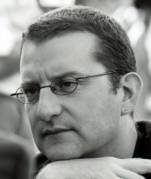 JAZ WISEMAN
Designer, writer and producer. By trade, Jaz Wiseman is a graphic designer who has worked for a variety of film companies including Columbia, Sony, and Warner Brothers. Since 1991 he has been designing and editing his own publication, The Morning After; a magazine devoted to Lew Grade's action/adventure series The Persuaders! starring Roger Moore and Tony Curtis. Renowned for his knowledge of the ITC action/adventure series he was approached by Carlton in May 2000 to work as a DVD producer. During his 18-month period at the company, Jaz produced such flagship titles as Thunderbirds, Captain Scarlet, Stingray, Space:1999 and The Prisoner (all of which were DVD box sets). He was also responsible for a range of special editions of such classic Rank films as Brief Encounter, The Red Shoes, The African Queen, Genevieve, The Importance of Being Earnest, Oliver Twist and The 39 Steps. Early volumes of The Champions, Danger Man, The Persuaders!, Randall and Hopkirk (Deceased) and The Saint also came under his watchful eye. Jaz acted as a consultant for French company TF1 for their DVD box set releases of The Champions, Department S, The Persuaders!, The Prisoner, Space:1999 and UFO. Currently he is moderating and producing commentaries and special features for Australian DVD company Umbrella Entertainment Ltd, including Department S, The Saint, The Prisoner, Minder, Man About The House, George and Mildred and Return of The Saint. Jaz has interviewed and worked with many cast and crew members from 1960s and 70s productions including Sir Roger Moore, Peter Wyngarde, George Cole, Roy Ward Baker, Sue Lloyd, Verity Lambert, Robert S. Baker, Brian Murphy, Sally Thomsett and Peter Bowles. As a director of Popco Jaz has many future projects planned including the publication of Danger Man, The Definitive Companion, which he is writing in collaboration with fellow Popco director Robert Fairclough.
---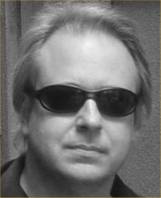 MARK CERULLI
As a writer/producer at HBO, Cerulli interviewed over 60 stars and filmmakers including Sean Connery, Angelina Jolie, and Sidney Pollack; and co-created a Cinemax series that interviewed over 50,000 movie fans across America. He has also worked on the special features of eight DVDs including Halloween, and was the producer of the Goldfinger and Thunderball documentaries for TWINE Entertainment with Lee Pfeiffer.
---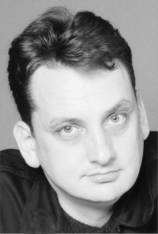 ROBERT FAIRCLOUGH
Robert Fairclough is a writer, researcher and graphic designer with a life-long interest in popular culture of all kinds. As an interviewer, he has talked to everyone from prolific film and television composer Barrington Pheloung to The Stranglers' drummer Jet Black. He was part of the team behind the independently published 1998 book Fags, Slags, Blags and Jags: The Sweeney, which due to popular demand was reissued by Reynolds and Hearn in October 2002 as Sweeney! The Official Companion, co-written with Mike Kenwood. Staying with the grainy 1970s London of Inspector Regan and Sergeant Carter, he was a consultant on the soundtrack album Shut It! The Music of The Sweeney (Sanctuary Records/Cinephile, 2001). He is also the author of the critically acclaimed and bestselling The Prisoner: The Official Companion to the Classic TV Series (Carlton Books, April 2002). He is currently working on that book's prequel Danger Man: The Official Companion to the Classic TV Series with Jaz Wiseman. He has been adviser to BBC Radio 4's documentary series Britain in a Box and is consultant editor and writer on the DeAgostini partworks Inspector Morse: The Complete Collection, The Prisoner: The Official Fact Files and A Touch of Frost: The Complete Collection. The Inspector Morse title has won two awards so far in 2004: the ACE award for Launch of the Year 2003 and the British Video Association award for Innovation in Industry 2003. With Jaz Wiseman and Mike Kenwood, he is one of the directors of the cooperative Popco (www.pop-co.com) who specialise in classic film, TV and music and provide a variety of services to clients, including DVD commentaries, documentary making and graphic design.
---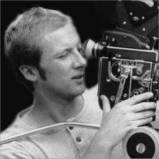 MICHAEL SIEGEL
Born in 1967 in Sindelfingen/Germany. Mike has been a film-buff since he can remember, and co-organized (from 1977-1984) the program booking and advertising at his local cinema. A keen collector of movie-memorabilia since 1978, he has one of the largest photo and poster archives in Europe. Mike's first introduction to the world of film-making came through getting jobs on the sets of his former neighbour Roland Emmerich's first four Science-Fiction movies. In 1992 Mike moved to Munich, where he studied film-making and made his first documentaries. In 1997, Siegel met filmmaker Robert Rodriguez, who encouraged him to make his $10,000 feature film debut ROADRUNNER. Like Rodriguez, Mike does all the various jobs himself: production, direction, writing, photography and editing. In 2000 he co-organized a Sam Peckinpah festival in Padua, Italy. It included the most complete retrospective to date and an exhibition on the director's life and films. Guest stars like James Coburn, Ali MacGraw, R.G.Armstrong and David Warner attended and agreed to participate in a feature length documentary on the director's life. PASSION & POETRY - THE JOURNEY OF SAM PECKINPAH (release date: Winter 2004) started shooting in December 2002 in Mexico, and has since seen filming in Los Angeles, London & Berlin. Among the participants are Ernest Borgnine, Kris Kristofferson, L.Q.Jones, Bo Hopkins, Senta Berger and Peckinpah family-members. In December 2003 Mike's photo-book on Peckinpah was published in Germany. Called PASSION & POETRY - SAM PECKINPAH IN PICTURES, it can be purchased by visiting his web site - www.eldorado-film.de
---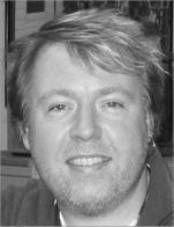 DARREN ALLISON
Born in 1964, and currently working for the BBC at Television Centre in London, Darren's knowledge of the works of John Barry, Jerry Goldsmith and Ennio Morricone is unquestionable, with his archive of movie soundtrack scores containing over 2000 titles. An avid collector of Clint Eastwood memorabilia for some twenty-five years, Darren was credited on (and created the title for) the A&E television biography of Clint Eastwood's 'Gut Instinct' in 2003. During the same year he was credited on FSM's restored CD release of Ron Goodwin's Where Eagles Dare (for providing illustrative material) and was granted some well-earned time with Mr. Eastwood after attending the UK premiere of Mystic River and television interview on the BBC show Parkinson. Apart from his passion for film music and the career of Clint Eastwood, Darren is also a keen fan of classic horror films, which has led to several of his articles being published in fan based magazines world-wide.
---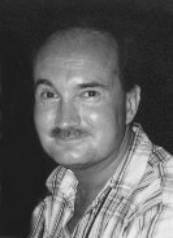 GARY GIBLIN
Gary Giblin is a writer and film historian who specializes in James Bond and Alfred Hitchcock. His first book was James Bond's London, an acclaimed reference guide to British locations associated with the literary and cinematic Bond, as well as author Ian Fleming. His second book, Alfred Hitchcock's London (forthcoming), is a travel reference guide to the birthplace - and frequent filming locale - of the great director. Gary is also editor and chief writer for the Secret Intelligence website, and regularly contributes articles and reviews to The MacGuffin, the Hitchcock scholar's website. He has served as a consultant to MGM on the James Bond legend and has appeared on the History Channel's program 'The Secrets of Spying'. He and his wife Lisa, a Spanish teacher, live with their two cats in Indiana.
---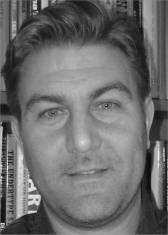 MARTIN GAINSFORD
Having been writing for almost twenty years, Martin's work has been published in an array of magazines including Impact, Action TV, Science Fiction And Fantasy Modeller and Toy Shop. During this time Martin has interviewed close to fifty leading genre personalities, amongst them animation legend Ray Harryhausen, 'Thunderbirds' co-creator Sylvia Anderson, 'Batman' star Adam West, 'Avengers' girl Linda Thorson and Oscar-winning special effects supervisor Brian Johnson. Having lived in London for some forty years, Martin has written authoritative articles covering such varied topics as the ITC action programmes, the career of Derek Meddings, the production of the 'Batman' television series and the popular hobby of collecting TV/Film memorabilia. In his capacity as a researcher, Martin has supplied text and imagery for a number of DVD projects including The Man From U.N.C.L.E. and The Green Hornet, along with a plethora of Gerry Anderson titles including Thunderbirds, Stingray, UFO Space 1999.
---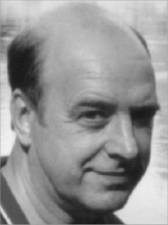 ROGER NASH
A film collector of forty years and specialising in the films of John Wayne, Charlton Heston and poster artists Reynold Brown, Frank McCarthy, Howerd Terpning, Jean Mascii and Casaro, Roger has contributed material to various publications including Lee Pfeiffer's John Wayne Scrapbook and an upcoming book on Reynold Brown. Roger's vast knowledge and archive of material has also been a source for poster art and stills for CD cover art and booklets by Film Score Monthly and SAE. During his career as a teacher, Roger produced a booklet for educational purposes on using film to teach Nat. Curriculum History in secondary schools. Many of Roger's posters are on display at the John Ford Museum at Goulding's Lodge in Monument Valley, Utah where the master director filmed some of his greatest movies.
---
film crossword.
---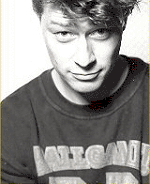 ROBERT SELLERS
Robert Sellers is a failed actor and doing his level best to fail as a writer, too. Specialising in cinema, he periodically writes for Empire, Total Film and Hot Dog. And if you're reasonably famous and snuff it, he might have a few good things to say about you as well, seeing he's one of the obituary writers on the Independent. He is the author too of biographies on Sean Connery, Tom Cruise and Harrison Ford. This summer sees the paperback edition of his acclaimed book on George Harrison/Monty Python's HandMade Films, entitled Very Naughty Boys. And unless a very large ransom is paid into a certain Swiss bank account, more books are threatened, including a tome on the cult TV shows of ITC: Super Spies and Sexy Thighs. He is also pleased to be writing the authorised biography of stunt man and action director Vic Armstrong.
---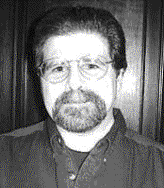 STEPHEN J. SPIGNESI
Stephen is the author of more than 30 books, including The Beatles Book of Lists; She Came In Through the Kitchen Window: Recipes Inspired by The Beatles and their Music, and, with Michael Lewis, Here, There and Everywhere: The 100 Best Beatles Songs. He is also the author of The New York Times best-seller, JFK Jr.; The Essential Stephen King; The Italian 100; The Weird 100; The Woody Allen Companion; The Official 'Gone With The Wind' Companion; The Robin Williams Scrapbook; The Hollywood Book of Lists, and the novel, The Euthanasia Dialogues. He and Michael Lewis also co-authored the screenplay, Pilgrim's Landing, a fantasy about John Lennon. He lives in Connecticut with his wife Pam, and their cat, Carter. His favourite movie is Woody Allen's Manhattan, with Goodfellas running a close second.
---
MICHAEL LEWIS
Michael is the author/co-author of seven books, including The Films of Harrison Ford; The Films of Tom Hanks; True Grits: Recipes Inspired by John Wayne and His Movies, and The Cheapskate's Guide to Walt Disney World. He works as an editor for a major publishing company, focusing on popular culture, New Age, health, and contemporary history titles. He co-authored Here, There and Everywhere and the screenplay Pilgrim's Landing with Stephen Spignesi. He lives in New Jersey with his wife Amy and their two daughters. His favourite movie is Indiana Jones and the Last Crusade, but Jaws, The Natural, and Saving Private Ryan are right up there.


---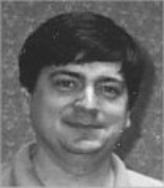 BILL DUELLY
Bill is a well-known scholar of classic films who specializes in projection techniques and restoration processes. He has participated in the making of documentaries about classic films for home video release, most notably "The Making of Goldfinger", "The Making of Thunderball" and "Inside Dr. Strangelove". He has also been a driving force in showing classic films at theatres in the New York metropolitan area. His love of the cinema has led to an achievement that most film fans would envy: he has a custom-built, soundproof theatre system in his home that shows both 35mm and 16mm formats. Bill will be contributing articles to Cinema Retro that involve the technical aspects of film restoration and projection.
---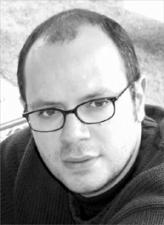 JEROME WYBON
Writer and producer. Jerome Wybon has written articles about DVD and movies for the French magazines Starfix and DVDVision, and worked in production on various shows devoted to Television series and movies for the French TV Channels, Canal Jimmy and Cine-Cinema, before becoming a producer of DVD documentaries. Jerome has arranged and interviewed (for audio commentaries) French Directors Alain Corneau, Patrice Leconte, Gerard Oury, Bertrand Blier, Philippe De Broca, Jacques Deray, Philippe Labro and worked on 'The Making of the Fantomas Trilogy' (made during the 60s) for Gaumont. Jerome was also a consultant for TF1 Video for their DVD box set releases of The Champions, Department S, Thunderbirds, The Prisoner, The Saint, The Persuaders!, Space:1999, UFO and the upcoming release of Danger Man next year. He won a Prize at the 2003 Making of Festival of Toulouse (France) for his documentary about the Making of Hayao Miyazaki's Princess Mononoke for Buena Vista France. He is currently working on a documentary about film composer Jo Hisaishi for the upcoming Special Edition DVD of Spirited Away, for Buena Vista France and just finished the research for the upcoming DVD release of The New Avengers in France (through Studio Canal Video) where he discovered some rare screen-tests of Gareth Hunt and Joanna Lumley, and behind the scenes footage of the series with Patrick MacNee. He is also at work on special Editions DVD of Jack Clayton's The Innocents, Brian De Palma's Phantom of the Paradise, Samuel Bronston's El Cid, Fall of the Roman Empire, 55 Days of Peking, Circus World, for the French company, Opening Edition.



---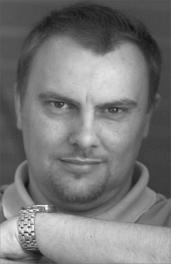 TONY EARNSHAW
A broadcaster and award-winning journalist, Tony Earnshaw is the author of An Actor, and a Rare One - Peter Cushing as Sherlock Holmes (Scarecrow Press), which won the 'Special Sherlock Award' from Sherlock magazine in 2002, and Beating the Devil - The Making of Night of the Demon (NMPFT/Tomahawk Press), published this summer. Other projects on the boil include The Wicker Man - The Making and Mutilation of a British Film Classic, for Tomahawk, The Films of Richard Burton, and a Peter Cushing biography. A cinema specialist for twenty years he has contributed to an array of British and Stateside mags including Film Review, Starburst, Scarlet Street, Star Wars: The Official Magazine, Flicks, Impact and the late, lamented Hammer Horror. He has been resident film critic with the Yorkshire Post since 1995. As director of the annual Bradford Film Festival and Head of Film Programming at the National Museum of Photography, Film & Television he has interviewed many of the key figures in the history of British film including Michael Deeley, Ken Annakin, Roy Ward Baker, Richard Todd, Mike Hodges, Jenny Agutter and Jack Cardiff. He has produced three documentaries for the NMPFT featuring interviews with Jean Simmons, Richard Attenborough and Mike Hodges, as well as the short Leatherface Speaks - An Informal Interview with Gunnar Hansen. For the NMPFT he wrote monographs on Jack Cardiff and the Indian star Om Puri. Tony has guested on a string of BBC radio programmes including Back Row and Brief Lives, and was among the observers who appeared on The 100 Greatest War Films and The Ultimate Sci-Fi Top Ten: Robots. His many interests include Sam Peckinpah, Richard Burton, Hammer films and the cinema of George A. Romero, and images and interviews from his personal archive have appeared in publications as diverse as The Hammer Story and Hong Kong Action Cinema. Tony resides in darkest Yorkshire with his beautiful wife, Danni, and a slinky black cat called Mars Bar.



---
STEVE SARAGOSSI, M.A., is a London born film historian and journalist who's work as a "keeper of the flame" – making sure older movies don't disappear from the public consciousness – has earned him fans of forgotten movies the world over. He was delighted to find out he wasn't the only person in the world to get excited when Crack in the World gets a TV airing. Steve's particular field of interest is film music and he has amassed one of the most comprehensive collections of soundtracks on vinyl. He particularly is a fan of the Silver Age, that period that encompasses the early 60s to the early 70s, and is proud of the fact that he has had a chance to meet some of his idols of the era, such as John Barry, Ennio Morricone, Lalo Schifrin, John Williams and Jerry Goldsmith. Currently living in sunny Brisbane, Australia, he is studying for his PhD and researching the history of censorship in cinema and its wider cultural impacts. He is also in the process of writing a book on the films of Norman Jewison. His list of favourite movies changes all the time, but if pushed will always include The Lion in Winter, The Taking of Pelham One Two Three (1974 version obviously), The Godfather, The Gambler, The Stunt Man, and The Odd Couple – so no hope of pigeon-holing then. Married with two boys, Steve hopes to one day fulfil his wish of writing a cultural history of film music.
---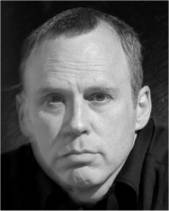 DEAN BRIERLY
Born in Detroit, Michigan, Dean Brierly currently resides in Studio City, California, where he makes his living as a freelance writer, editor and photographer. His obsessions include profiling maverick filmmakers, collecting film stills, drinking sake, photographing urban wastelands, exploring exotic locales and procrastinating. His reading habits are hard-boiled and his viewing habits are non-CGI. Brierly's favourite film decade is 1964-1974 and his favourite films are the ones nobody's heard of. He has written about Alfred Hitchcock, Anthony Mann, Jean-Pierre Melville, Robert Siodmak, Don Siegel, Michael Winner, David Carradine, Alain Delon, Oliver Reed, Frank Sinatra, Fred Williamson, Hollywood's toughest character actors, cult TV, that Bond fellow, and much more for: Cinema Retro, Filmfax, Outré, Far Out, Drill, Sky and Men's Fitness. He has also contributed to: Camera & Darkroom, PhotoWork, Photovision, Photo Metro, The Nude and the Contemporary Photographer, S Affiliated Books, Mosaic Records, Crosscheck Records and Hustler. He can be contacted at dbrierly @ ispwest.com. A website devoted to his fine art photography is at http://www.deanbrierly.com.


---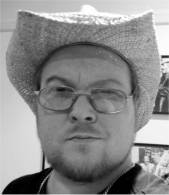 CHRISTIAN H.THOMPSON
Our man in OZ, Christian is a 30-something copywriter and corporate marketing gringo. He's been a film reviewer for numerous papers and dot.coms and he's studied photography, advertising, and professional screenwriting & editing. New films pretty much all look the same to him - that's why he's here. When he's not hunting down the forgotten classics of the 60s and 70s he's writing screenplays and hawking them about town - though exactly 'which' town is still a mystery to all, including himself. He's also in the process of building the definitive Peckinpah web site, http://www.bloodysam.com . Look out for his regular column: A Dollar Too Short and a Day Too Late - Minor Masterpieces Mostly Missed.
---
VIC ARMSTRONG
A living legend among his peers, Vic Armstrong made his debut as a stuntman and quickly gained a reputation not only for his stunt abilities but also for his creative vision as well. The multi-talented veteran of almost 40 years in show business has become a respected Stunt Coordinator and Second Unit Director, working with top names such as Spielberg, Scorsese and Lucas. His credits include the James Bond movies, the entire Indiana Jones trilogy, Gangs of New York, and most recently War of the Worlds. Vic is currently working on Mission Impossible: 3 with Tom Cruise.
---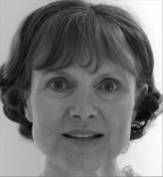 MADELINE SMITH
Appearing as a femme fatale in popular films of the 1970s, Maddy has a treasure trove of great stories about what it was like to be young and na?ve in the dangerous waters of the motion picture industry. Maddy has the enviable reputation of being an actress in three of the world's most famous series: James Bond, Carry On and the Hammer Film Productions movies. That's why she's writing for us!
---
TOM STROUD
Tom has been a professional photographer since 1983, paying his dues with many weddings, including a few of his own, as well as other commercial photo interests. Tom's big break into Entertainment Photography was in 1995, earning his Collectables Photographer Credit for his work on Behind the Scenes with Goldfinger and Behind the Scenes with Thunderball. Since then, Tom has taken his press card abroad and covered the world premieres for "Tomorrow Never Dies" and "The World is Not Enough". Additionally, Tom's press card has gained him access to opportunities to get Sean Connery, Harrison Ford, Al Pacino, Alec Baldwin, Pierce Brosnan, Drew Barrymore and many other "James Bond" alumni before his lens. In addition to the previously mentioned documentaries, Tom's published book credits include:The Davy Crockett Craze, The Essential Bond, The View From Here and Mr. Kiss Kiss Bang Bang. Additionally, Tom has seen his photos published in the following magazines, Collecting 007, Mr. Kiss Kiss Bang Bang, SMOKE Magazine, and of course, Cinema Retro. When not taking photos, Tom is a member of The Players, NYC, and also a member-owner of The Metropolitan Society, a private cigar club in Fairfield, NJ.
---
DAVID SAVAGE
David Savage is a film journalist based in New York. Among other publications, he was a frequent contributor to INDEX magazine (1996-2005), where he profiled many of Hollywood's Unjustly Forgotten, as well as actors, directors and artists just emerging into the public's eye. For reasons still not clear, even to him, he has never seen a Samuel Fuller film.
---
JOHN EXSHAW is a freelance writer who is currently working on a book about popular Italian cinema. His interviews with Peter Cushing and Christopher Lee were collected in the book, 'Dracula: Celebrating 100 Years'. He is a regular contributor to the obituaries page of The Independent, and is the review columnist of Boxing Monthly magazine. Co-writer of two award-winning screenplays, he is also an editorial board member of, and contributor to, the on-line Irish Journal of Gothic and Horror Studies (